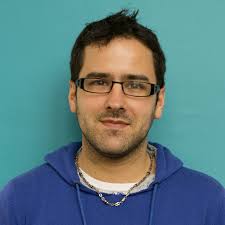 Enseignant - chercheur
E-mail :
Phone : +33
Fax +33
1.Titles
PhD of Molecular Biology (Paris 13 University, 2011)
Master of Biochemistry with optional immunology ("Paris-Diderot University", (Paris 7 University), 2007).
2. Professional duties
Since Sept. 2017: Assistant professor, Inserm UMR1125, Paris 13 University, Bobigny France.
2012-2017: Postdoctoral fellowship at Inserm UMRS1138, Cordeliers Research Center, Team Cancer, Immune Control and Escape, Paris, France.
3. Scientific societies
Member of the French Societies of Immunology,
4. Distinction and prizes
EFIS Travel award, 2nd European Congress of Immunology (Berlin, 2009).
Prize Suzanne Auerbach, French Society of Rheumatology (Paris, 2010).
5. Research focuses
Rheumatoid Arthritis
Experimental models of arthritis
T cells (Regulatory T cells, CD8 T cells)
T cells metabolism
Inflammation